DIY Ideas for Garden Decorations
The most striking designs in do-it-yourself designs are in garden decorations. It is possible to see extremely beautiful with a wide variety of materials. DIY Ideas for Garden Decorations are not in limited patterns, but in wide frames. People who want both economical and useful designs tend to these designs. It is also preferred because it is unique. So what can be done under the title of DIY ideas for garden decorations?
We have compiled the titles for you. You can take a look at the tips you can evaluate for your garden.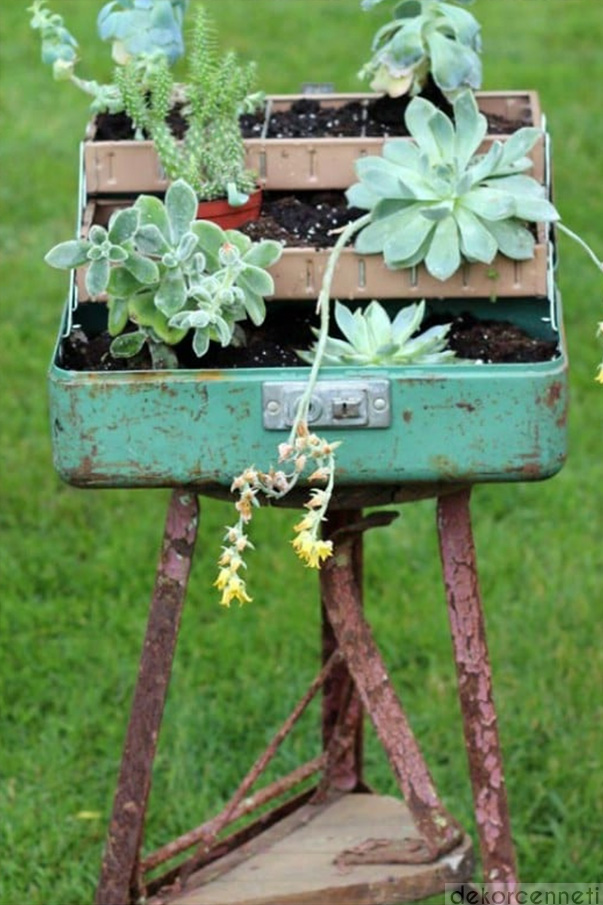 Stony paths are among the most beautiful garden decorations. Various stones are used in the gardens. These stones can be determined by concept. It will be very pleasant to walk on the paths consisting of sea shells, round stones or completely natural stones.
· Different flower pots attract attention among the DIY ideas for garden decorations. It is possible to capture different designs with various materials. For example; Pots made of plastic bottles or glass lanterns can be eye-catching. It is also a very good option for potting in old boots and boots that are not worn.
Barrels are another different design. The outside can be painted in the desired color and the inside can be used as a warehouse or it can be a different design.
People who are bored with garden furniture can design their own furniture. How Does? Just a few pallets and a few cushions. The pallets are painted in the desired color and a creative space that is both compatible with the garden is obtained.
Garden decorations are just as important as home decorations and really require effort. People who want to have modern and stylish gardens can turn to do-it-yourself designs with inner comfort.